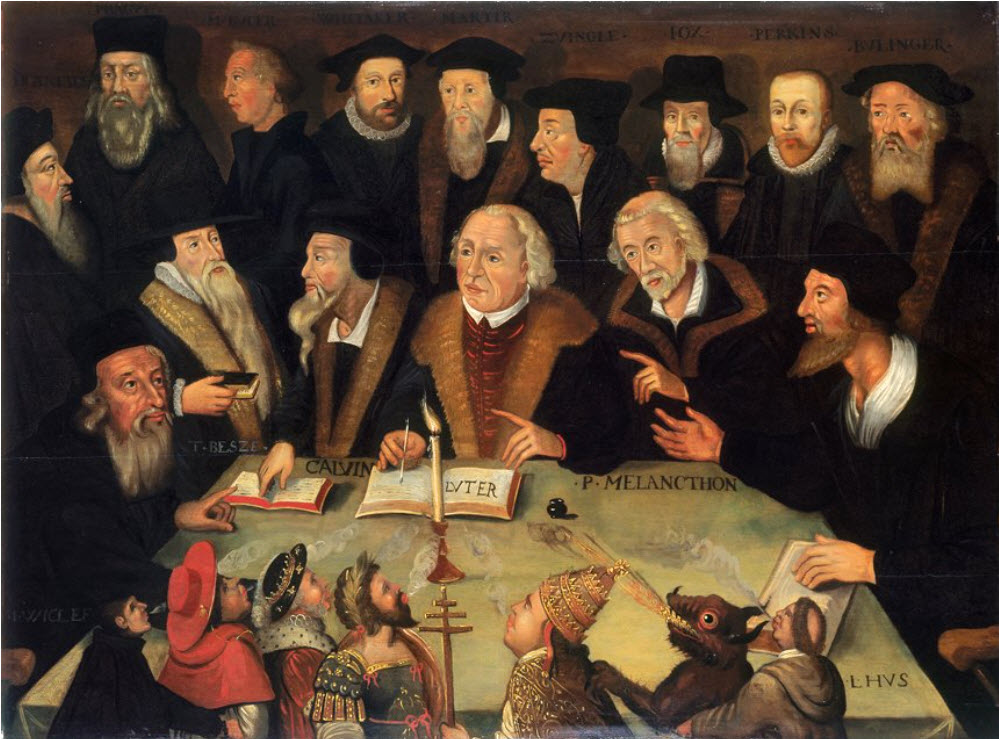 The Protestant Reformation (1517-1648)
The Protestant Reformation refers to the widespread religious, cultural, and social upheaval of 16th-century Europe that broke the hold of the medieval church, allowing for the development of personal interpretations of the Christian message and leading to the development of modern nation-states. It is considered one of the most important events in Western history.
By the 15th century, corruption in the Church was widespread and devout believers sought to rectify this. The refusal of the Church to address these criticisms eventually led to the schisms that would establish Protestant Christian sects which developed into denominations such as Lutheranism, Calvinism, Anglicanism, and others.
The Protestant Reformation completely changed the European cultural, religious, social, and political landscape and is often referred to as the birth of the modern age as it coincided with and was encouraged by the Renaissance of the 15th-16th centuries. Although there were earlier movements in response to the corruption of the Church, modern technology in the form of the invention of the printing press allowed for the dissemination of protestant literature and the publication of the Bible in the vernacular, resulting in widespread support for the cause and the end of the monolithic religious, cultural, and political authority of the Church.
Please join us this fall as we explore this most important event of history.  We will learn about the  social, political, and religious challenges that sparked the Reformation.  We will be introduced to the courageous men and women that risked it all to reform the church and the prevailing society.
2022 Fall Bible Study Schedule
For the Fall Bible Study, we will meet at 7 pm in the Library.
September 14     Preparing the Soil for Reform      Pastor Eric
September 21     Martin Luther                               Mike Jernigan
September 28     John Calvin                                  Pastor Eric
October 5           Ulrich Zwingli                                Pastor Eric
October 12         John Knox                                     Pastor Eric
October 19         Thomas Cranmer                          Pastor Eric
October 26         Philip Melanchthon                        Mike Jernigan
November 2       The Anabaptists                            Pastor Eric
November 9       Renee of Ferrara                          Mike Jernigan
November 16     Anna Reinhart                               Pastor Eric
No class             Thanksgiving Break
November 30     Movie Night